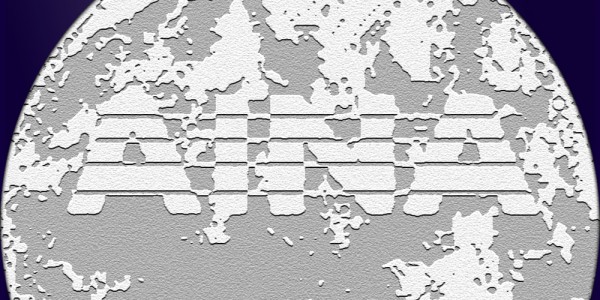 (AINA) -- The Assyrian American National Coalition (AANC) has launched a petition against an American military strike in Syria. Citing the disastrous consequences for the Assyrians (also known as Chaldeans and Syriacs) of Iraq since 2003, who have been subjected to a low-grade genocide and whose population has dropped from 1.4 million to 400,000, AANC calls on the U.S. Government to consider the effects of regime change on Assyrians and other Christians in Syria, given that the rebels are mostly Jihadists and hostile to Christians.
Here is the text of the petition:
We are writing to you on behalf of Assyrians and other Christians in Syria. A revolution that began by intellectuals turned into an obstruction led by jihadists and extremists. Minorities such as Assyrians and other Christians are caught in between the crossfires of the regime and extremist opposition, including groups like al-Qaida linked al-Nusra. While we abhore the use of chemical weapons against the Syrian people, we must emphasize that any American led military action in Syria will inevitably exacerbate the persecution against Assyrians and other Christians in Syria and threatens to accelerate the ongoing exodus of Christians from the Middle East.
We witnessed a devastating persecution against the Assyrian Christian community in Iraq that has decimated its native population, down to one third or less of its pre-war population of 1.2 million. Now, as extremist jihadists have moved their war to Syria, an American strike will undoubtedly motivate further attacks on Christians in Syria. Abuses, rapes, kidnappings, and murder of Assyrians are reported on a daily bases. A Syriac Orthodox Archbishop, Yohanna Ibrahim, and a Greek Orthodox Archbishop, Paul Yazigi, were abducted near Aleppo in the spring and remain missing to this day. Many other priests and clergy have been kidnapped and killed. As documented in detail by renowned investigative journalist Nuri Kino in his report, "Between the Barbed Wire," available at http://www.betweenthebarbedwire.com, the stories of persecution are tragic. A joint subcommittee hearing entitled "Religious Minorities in Syria: Caught in the Middle" was held in the House on June 25, 2013 referencing this report.
While it is true that many Christians have sought refuge in regime-controlled areas, it is simply because Christians are defenseless and are seeking safe harbor and not because they endorse the actions and leadership of Bashar al-Assad. Yet this association serves as an excuse for targeting by extremists. And yet, the association of Christianity with the West also means that an American led strike against Syria will also stir further hatred and attacks.
Regardless of whether the aim of a military strike on Syria and Bashar al-Assad's military capabilities is to send a message, act as a deterrent to others around the world to use chemical weapons, or to degrade and potentially accelerate the overthrow of the regime; the negative consequences of such a strike on Assyrians and other Christians in Syria should weigh against military intervention. A much wiser course of action would be to identify and work with vetted, moderate opposition forces such that if and when al-Assad's regime falls, they will be situated to nurture social forces that will promote democracy and the protection of minorities.
Already, a massive exodus of Christians in Syria is underway. After the attacks on Christians we witnessed in Iraq, and similarly are seeing in Egypt; North Africa and the Middle East is becoming increasingly hostile to Christians, despite being the birthplace of Christianity. With its active involvement in the Middle East, the United States must be cognizant of its role in this narrative. And while the use of chemical weapons should not be condoned, the United States must weigh the unintended but utterly predictable negative consequences of further military involvement in Syria on Assyrians and other Christians in the Middle East. Otherwise, Christianity may very well disappear from the Middle East. In our calculus, we believe history requires us to pursue more peaceful methods. In fact, in terms of long-term national security and promoting the strategic interests of the United States in the Middle East, a robust policy supporting the preservation of religious and ethnic minorities in the Middle East far outweigh a military policy against use of chemical weapons, which although despicable remains extremely limited and widely condemned. Such condemnation against the persecution of Christians in the Middle East is much more sorely needed, and ultimately, of much greater value to the United States.
We hope and pray you weigh the consequences of our actions on religious and ethnic minorities in the Middle East, and that you work to prioritize the preservation of religious and ethnic minorities in the Middle East as vital to the national security interests of the United States. We only hope it is not too late.