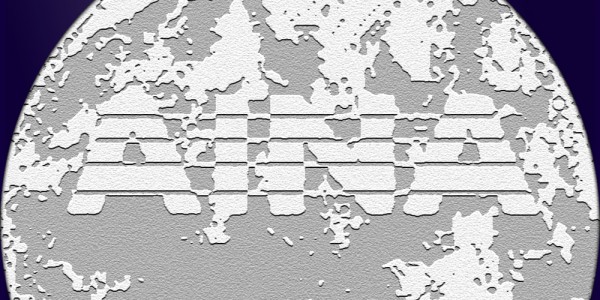 The caskets of the five Assyrians who drowned off the coast of Greece, attempting to flee Syria (photo: https://fbcdn-sphotos-f-a.akamaihd.net). (AINA) -- On Thursday, March 21 a newsflash arrived: Seven migrants, including two children, lost their lives on Tuesday when their boat capsized in the Aegean Sea, according to Greek maritime officials. Another two persons are missing after the accident which took place outside the island Lesbos.
I did my own research, from which I learned that in fact nine people had drowned. Six others survived. Two are still missing and might be lost at sea hoping to be rescued. Ever since this news reached me yesterday afternoon, I haven't been able to let it go out of my mind. I am searching for the names and photographs of the victims. I call friends that shelters refugees in Istanbul and people in Sweden who might be relatives of the deceased to get and insight about the situation. Below follows one of the stories told to me:
53 year old Suheyla, from al-Hassake in Syria, sold all her possessions and belongings — her house, furniture, cutlery — everything. She's been widowed for more than 20 years, forced to raise and provide for her children alone. She would not accept the prospect of Islamists hurting her children and grandchildren. The money she gathered she used to pay people smugglers, to get herself, her son Fadi and daughter Rozalin with husband Josef, and the two small children Martina and Carlos, out of Syria.
They were brought over the border from Syria to Turkey in the middle of the night. Five months passed as they waited to be brought from Istanbul to Europe. But in each attempt the smugglers failed. Twice they were ordered to disembark from the boats as the smugglers deemed it too dangerous. A journey from Turkey to Greece costs 3000 Euros per person. Suheyla paid, she had sold everything to bring her children to safety. She would need to pay a further 4000 Euros per person to be smuggled to Sweden, her ultimate destination.
Around midnight on Wednesday, March 19 they boarded the boat, deemed safe by the smugglers. All together they were 17 people, all Assyrians from Syria.
Something went wrong. Only two kilometers away from the Greek island Suheyla, Rozalyn, Josef, and Martina and Carlos drowned. Their lungs were filled with water and they couldn't be saved. The children and the rest of the family were later found in the lower deck of the boat. Fadi survived.
In Sweden five of Suheyla's siblings and their families were waiting for them. Many of them have now traveled to Greece to attend the funerals and to support Fadi.
"What can I say? How we feel is beyond words," says Sohelyla's brother-in-law on phone from Vaesteraas. "My wife, Suheyla's sister, my two sons, and many other relatives have traveled from Vaesteraas, but also from Norrkoeping and Jakobsberg to be there when they are buried, and above all to help Fadi. You must tell the world of their fate, you must stop people from making these horrible boat trips."
When I'm ready to hang up he says "Please, please, I beg you don't let the voices of the Christians in Syria go unheard."
Nuri Kino is an independent investigative reporter and Middle East analyst.
Translated from Swedish by Vivianne Deniz.
By Nuri Kino